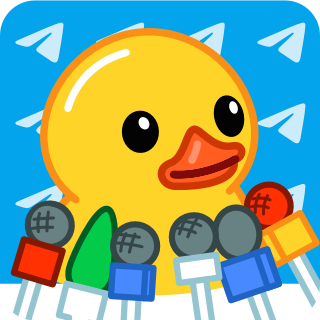 Telegram Messenger is one of the top-5 most downloaded apps in the world. In 2023, it passed 800 million monthly active users. The company is based in Dubai.
Telegram is committed to protecting user privacy and human rights such as freedom of speech and assembly. It has played a prominent role in pro-democracy movements around the world, including in Iran, Russia, Belarus, Myanmar and Hong Kong.
Pavel Durov is the founder, owner and CEO of Telegram. He left Russia in 2014, after losing control of his previous company for refusing to hand over the data of Ukrainian protesters to security agencies. Pavel Durov lives in Dubai and holds a dual citizenship of the United Arab Emirates and France.
For high-quality Telegram logos and public-domain screenshots, see this page.
---
More Information
---
Security
Everything sent on Telegram is securely encrypted. Researchers can independently verify the app's security using Telegram's open source code, fully-documented encryption protocols and reproducible builds.
Telegram has an ongoing bug bounty program that rewards those who find any potential flaws in our security so they can be fixed. To date, no way to break the Telegram encryption has ever been found.
More about security in the Telegram FAQ »
Privacy
Unlike other messaging and social media apps, Telegram collects no data about its users – not even a name or a birthday – only a phone number is needed to sign up. Telegram's sustainable monetization model allows the app to cover its development costs while protecting the privacy of its users.
More in Telegram's Privacy Policy »
Verified information
We believe the most effective way to combat misinformation is to give readers the tools and information to scrutinize the media they consume.
Telegram is used by news outlets, fact-checking organizations and health ministries to broadcast verified information directly to millions of users.
---
Press contacts
For media requests, please contact @PressBot on Telegram.
---
Articles about Telegram
English
Español
Italiano
---
Telegram logos
If you need Telegram logos, take these. Feel free to use them for article illustrations, graphs, "forward to Telegram" buttons, etc. Just make sure people understand you're not representing Telegram officially.
You can find some high-quality public-domain screenshots of Telegram on this page.
Telegram Widgets
If you would like to add Telegram share buttons, comments or other widgets to your website, please see this page.