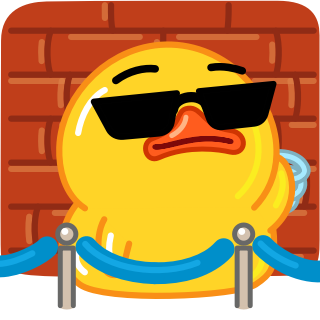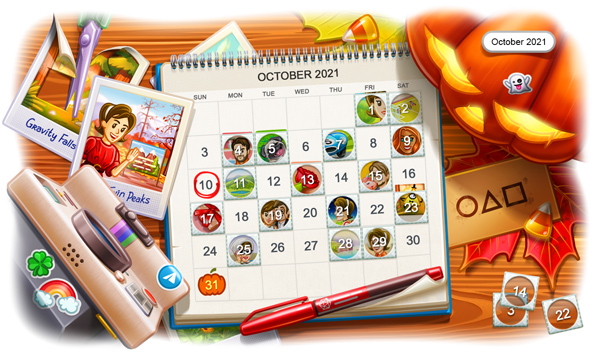 Today's update brings new ways to find memories in shared media with high-speed scrolling and a calendar view, an admin approval setting for invite links, global chat themes for your entire app, and more.
Hyper-Speed Scrolling for Shared Media
Every Telegram user has unlimited cloud storage – and each chat has a Shared Media page that shows all the photos, videos, files and music that have been sent there. We've added a new date bar on the side of the page, which you can drag up and down to scroll through shared media faster.
To get a better look, pinch to zoom in and out, so you can see anywhere from 2 big thumbnails to a dozen small squares per row.
Calendar View for Shared Media
To quickly find media from a specific time, tap on the date bar to open a calendar interface with media previews for each day – then tap to see all the media from that date.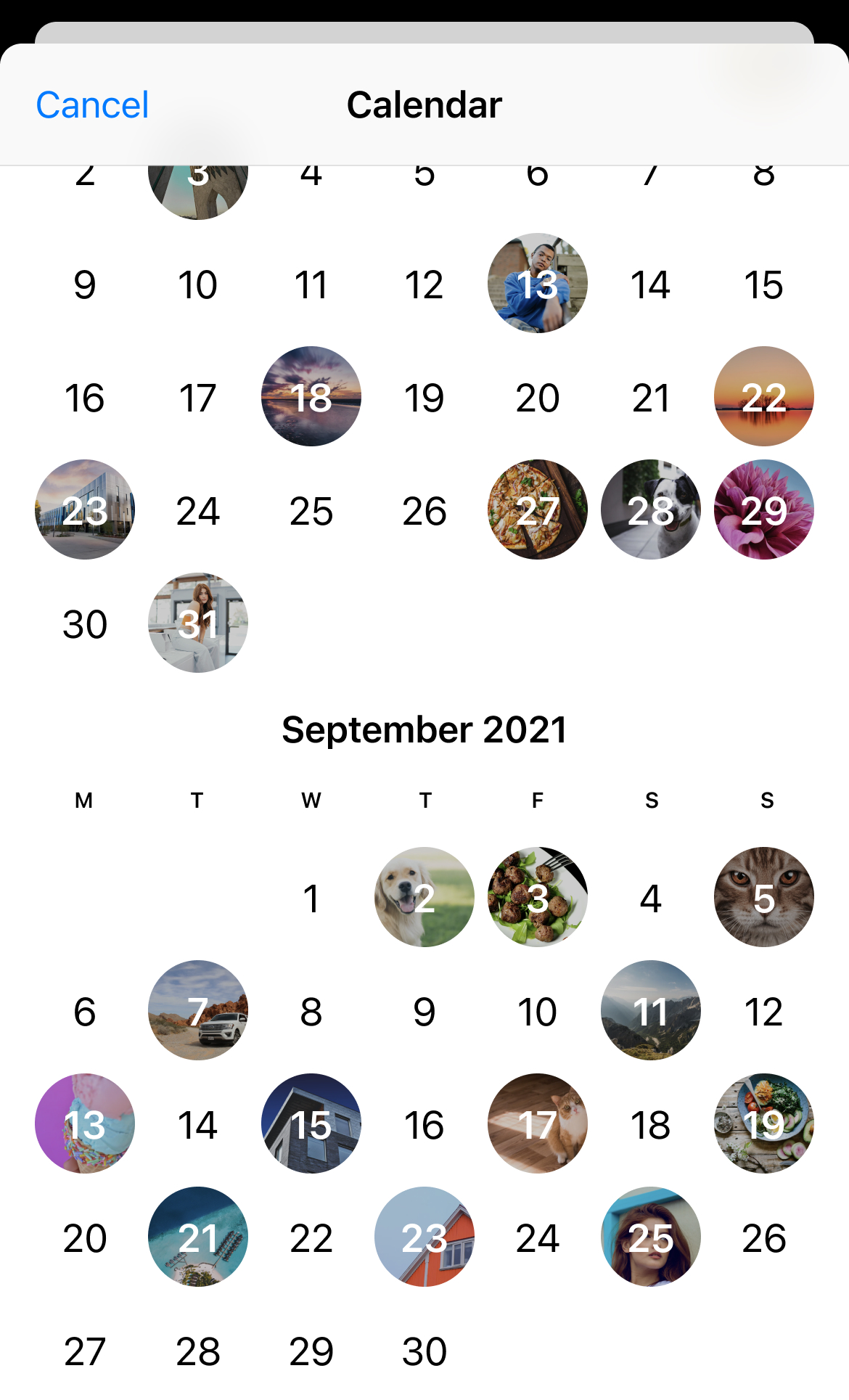 In addition to the new tools for jumping between past and present, you can now filter shared media to show only photos, only videos, or both.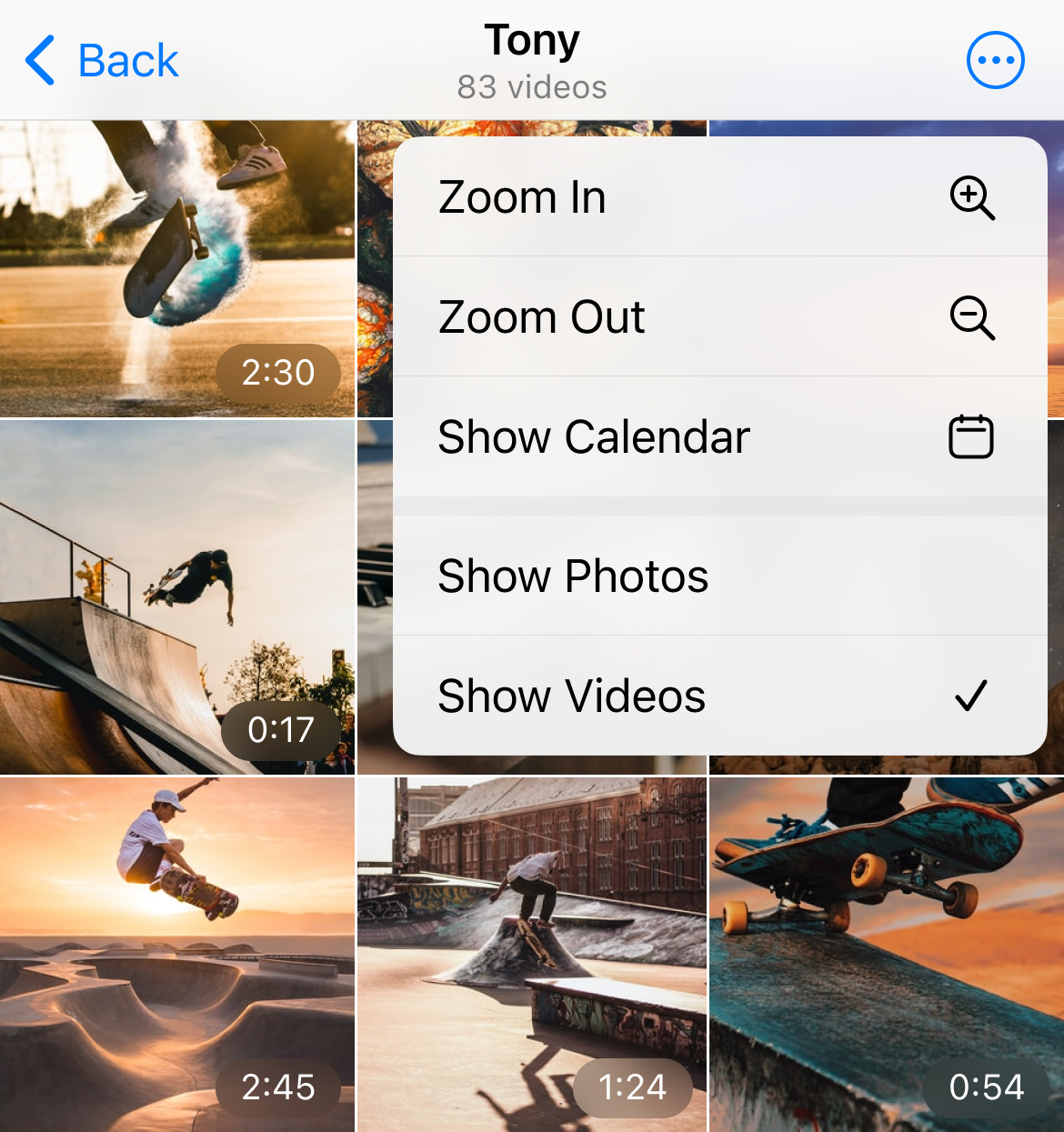 To view shared media, simply tap the header at the top of your screen in any chat and scroll down. To open the new menu, tap on Android or on iOS.
Join Requests for Groups and Channels
Invite links let you give users the opportunity to join your group or channel on their own time – whether you share the link privately or turn it into a QR code on a billboard is up to you. When you create additional invite links for your chat, there is now a Request Admin Approval setting, which gives admins more control over who is able to join and see the chat.
When a user opens a link with Admin Approval turned on, they will see a button to send a join request that admins can manage from a new bar at the top of the chat. From there, admins can view an applicant's public profile pictures and bio, then approve or dismiss their request.
For example, you could post an invite link to your poetry channel on social media – then approve only your close friends and people in purple to see your writing.
Unique Names for Invite Links
Admin Approval can be applied to any link in the 'Additional Invite Links' section – we've also added the ability to give all of those links unique names, so you can label them for better organization.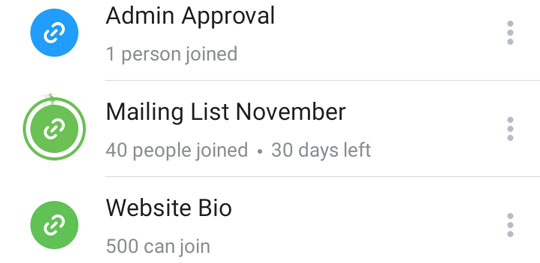 Link names will be especially helpful if you're using all the different options that exist for invite links, such as limits on duration, number of uses, etc.
Global Chat Themes on iOS
Our last update introduced 8 new themes that you could set for individual chats – and now they're available for your entire app on iOS (with Android soon to follow). Appearance Settings have been fully redesigned, giving these themes center stage. Built by the Telegram Team, every theme has a Day and Night mode, colorful animated background and gradient message bubbles.
Like all themes, you can personalize these designs and tweak the colors or change the pattern. For more options and custom settings, tap 'Chat Themes' to edit and share your creations.
Transit Times for Shared Locations on iOS
You can show where you are or where you're headed by sending a location from the attachment menu

in the message bar. Tapping a shared location pulls up a map of the area – which now shows you the travel time to get there by

foot,

car, or

public transport. To see detailed directions or get a taxi to the location, tap on the travel time to open it in your preferred app.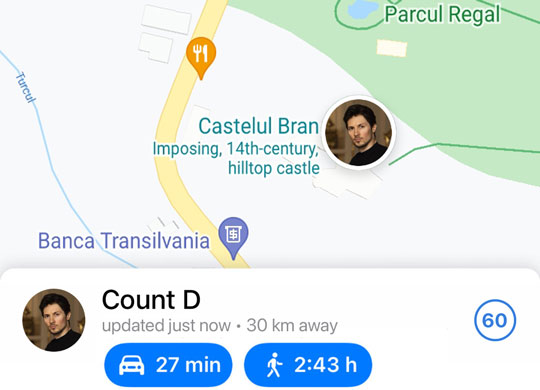 Transit times are shown for both static and live locations – so you can see how long it will take to meet your friends while they're on the move.
Instant Media Captions for iOS
The text you type in the message bar now automatically converts to a caption when you attach media, so you'll never have to retype or cut and paste what you just wrote. This also works with Cloud Drafts – so you can type out the message on your computer, then simply attach the photo from your phone and send it all together.
Naturally, both transit times and instant media captions will be added to our Android app in the coming updates.
Settings updated for iOS 15
Settings on iOS have been redesigned to match the style of iOS 15, including streamlined

Notification and

Sticker settings. The
Devices section now gives you a clearer overview of your active sessions with new icons – tap any device to see more details or log out from it remotely.
Remember that locations shown for your devices are based exclusively on their IP addresses. This data is not always accurate, so don't be surprised if your laptop suddenly travels to Iceland while you're sleeping.
More Interactive Emoji
This update brings new interactive emoji. Send a single




or
in any private chat, then tap the emoji to unleash its full-screen effect.
If your chat partner also has the chat open, you will both see the effects and feel the vibrations simultaneously.
As you know from our previous update, this magic also works with and .
Winter is coming, but our next update is racing to beat it. Stay tuned!
November 3, 2021
The Telegram Team