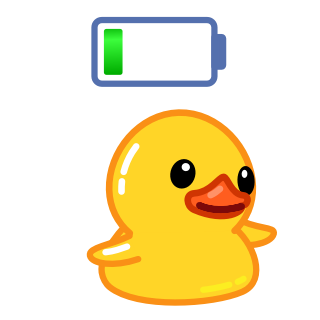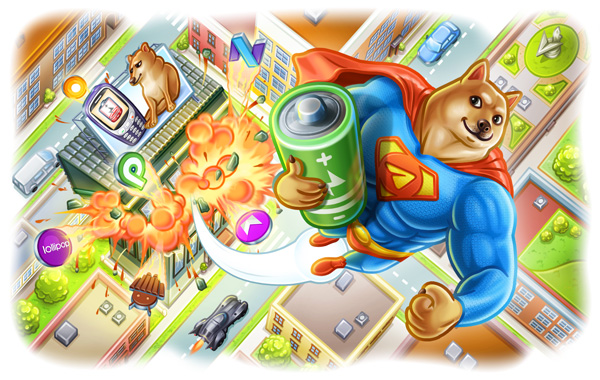 This update brings a new power saving mode, optimizes Telegram for lower-end Android devices, adds even more playback speed options, and much more.
Power Saving Mode
Telegram's beautiful animations and lightweight effects are optimized to make any phone feel powerful, but can now be disabled to extend battery life and improve performance on older devices.
Power Saving Mode can be set to automatically turn on when your battery reaches a certain percent – with individual toggles that let you disable specific effects.
iOS users can also use power saving settings to limit background updates – although we do not recommend doing this, because you will see your app 'Updating…' a lot more often.
For Android, we've manually tested more than 200 device types to see how well Telegram performs and created optimized default settings to ensure all users get the best experience.
You can toggle Power Saving mode or tweak individual settings for autoplay, animations, and effects in Settings > Power Saving.
Granular Playback Speed
For years, Telegram users have been able to change the playback speed for videos, podcasts, voice and video messages. Now you can have even more flexibility by holding the

button to choose any speed between 0.2x–2.5x.
To change the playback speed of videos, tap

or
, then tap 'Playback Speed' and move the slider.
Read Time in Small Groups
To make collaboration in small teams easier, read receipts in groups under 100 members now show the time when your messages were read by each person.
Auto-Send Invite Links
Telegram users can control who is allowed to add them to groups. If you're inviting someone who restricts this, you can now quickly send them an invite link as a message.
Invite links now show previews in chats so that you can see where they lead at a glance.
To control who can add you to groups directly, go to Settings > Privacy and Security > Groups & Channels.
Dynamic Order for Sticker Packs
As of the previous update, recently used sticker packs move to the top of your panel for easy access. If you want your packs to stay where they are, you can tap the

icon in the sticker panel and switch off Dynamic Pack Order.
Translated Bot Descriptions
Bot developers can now fully localize their bots by translating bot descriptions and the 'What can this bot do?' sections into multiple languages.
Improved folder support on iOS
iOS users can mark all chats in a folder as read with one tap. When forwarding messages, folders can be used to quickly find the right chat. These improvements are also coming to our Android app in one of the next updates.
New Animated Emoji
In case you were wondering if this update includes ten new packs of custom emoji for Telegram premium users – yes, it does.
New Interactive Emoji and Reactions
Our animators added new interactive versions of






. Send any of them in 1-on-1 chats, then tap to unleash a full-screen effect for you and your partner. Everyone can also use these emoji as reactions.
The Great Bug Hunt
Entomologists may disagree, but we are no fans of bugs. So in this update cycle, Telegram developers took a two-week break from implementing new features and eliminated over 400 known imperfections across Telegram apps.
While we're working on the next update, everyone is welcome to use bugs.telegram.org to report issues to our team and leave suggestions via suggestions.telegram.org.
March 8, 2023
The Telegram Team